Our board of trustees is made up of members of the community and aims to be representative of the areas where we deliver our services. The board provide strategic guidance and governance to ensure that we meet the needs of the local community and that we uphold the vision and Christian values of the YMCA.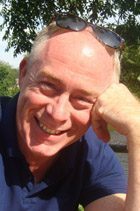 David Daly, Chair
David has been a supporter of the YMCA for 17 years ever since he took part in a sponsored cycle ride from Birmingham to London many years ago raising funds for YMCA's current site in Sutton. David also sits on the Finance sub-committee and was appointed as chair at the start of 2021.
Having seen the work of the staff on the team, and their heart and soul efforts, I feel it's the least I can do to contribute my time to help in any way I can.
David runs a small property business in the private rented housing sector after a career in consultancy for the construction industry.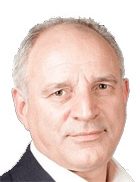 Colin Briley
Colin has been a board member since 2016. 
As a father of 5 grown up children and an experienced volunteer with young people, Colin is keen to ensure that all young people, especially those in need, get the support and opportunities they need to ensure quality of life. When Colin became aware of the services offered by the YMCA and their impact on young people and their families, he had no hesitation in getting involved. 
I want to ensure that our town and community can help the YMCA Sutton Coldfield to help those young people who are the town's future and are in need of a helping hand right now.
Colin is a qualified chartered accountant and has held a range of senior management roles in finance, strategy and operations. He has worked in both the public and private sector and brings a wealth of experience in professional services, education, manufacturing and construction together with a substantial background in corporate and charity governance.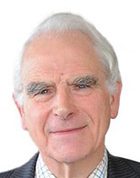 David Owen
David is our longest standing board member and has been a trustee for over 30 years. 
He was born in Sutton Coldfield and has been heavily involved in many of the town's community activities. David first became involved with the YMCA Central Region in the 1960s and supports the Christian ethos of the YMCA as he strongly believes that it helps young people in their journey to adulthood.
The many activities and services offered by the YMCA encourage young people to have a sense of belonging and a respect for all.
David was chairman of family company Rubery Owen for many years and has been able to use his wealth of business experience and expertise for the good of charity and community, helping to shape the future for young people in Sutton Coldfield.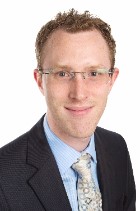 Phil Scully
Phil has been a board member since November 2017.
I support the YMCA Sutton Coldfield for the range of programmes it delivers to help and support people within the local community.
Phil is a lawyer, practising in the field of property litigation. He advise clients on a range of property-related disputes at a firm that focuses upon social purpose. His clients include housing associations, charities and local authorities. 
Joy Scott-Thompson
Joy has been a board member since 2015 and also sits on the Birmingham Youth Works Committee, raising the profile of youth work in Birmingham. 
Joy was inspired to join the YMCA board because she wanted to work with others who believe in empowering young people to create their own successes.
I have seen first-hand how the YMCA staff have made a crucial difference in the lives of young people. They offer great opportunities for informal learning as well as supporting young people where they need specialised help. I am proud to be part of an organisation where young people shape the services that are delivered to them
Joy's background is in training and development and she is passionate about supporting the Youth Workers who raise the hopes and aspirations of young people in Birmingham. Over the years, Joy has been heavily involved in strategic and inter-agency organisations seeking to improve outcomes for children and young people.